Cadillac Escalade Stretch Limo With Jet Doors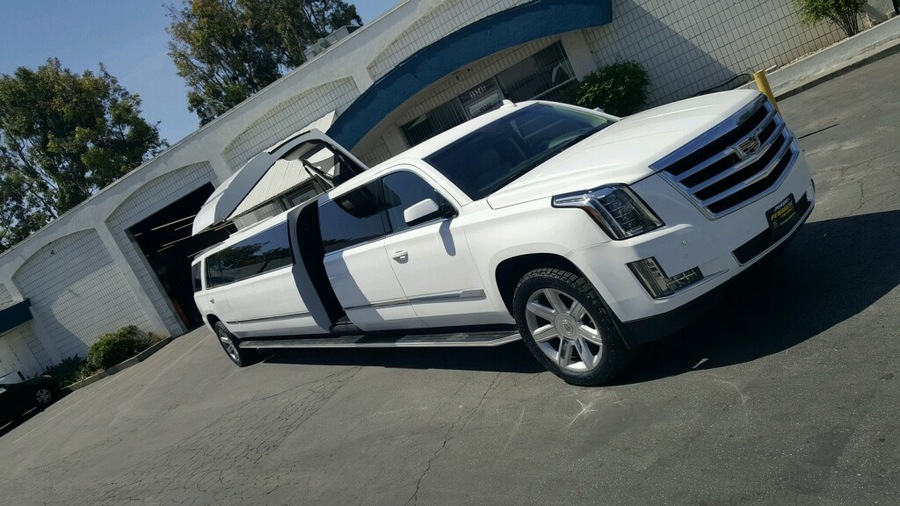 Behold our brand new Cadillac Escalade Stretch Limo with jet doors! The limo holds 18 to 20 people, and it's a favorite of brides for their special day! Please use the reservation system on this page to reserve this amazing vehicle!
Image Gallery
Add-on Trailer
Have a large party to ride on the limo, and need room for luggage? The problem has already being though-out and solved! Try our extra trailer and have all that extra room when you have 18 to 20 people traveling on the comfort of our Cadillac Escalade Stretch Limo! Your luggage will also travel in style!

Right now serving Port Everglades, Port Canaveral, Fort Lauderdale International Airport, Miami International Airport and Palm Beach International Airport. Call us today to get more info!